WHO WE ARE
Leading The Way In
Packaging Business since 3 decades
Our Promoter Mr. Nikhil Kukreja started his journey as an entrepreneur, at the age of 14, in the year 1996. He had to join at such a young age since his family business had huge indebtness, and was incurring losses for the past 5 years. He along with his elder brother turned the whole business around in just few years, and converted it into a profitable venture which, today, is an Industrial Packaging behemoth in the city. Although, he went through plethora of financial hiccups. However, he refused to bow down to the adversity, and overcame all the trouble he faced, with exceptional determination, courage and grit, along with
maintaining a healthy balance between his studies and professional life. Mr. Nikhil Kukreja is now known for his Hardship, Business Leadership, Financial Management, Managing Human Workforce, and man of action among all his business associate, and his friends.
Above period taught him all the important lesson of business, such as to run the business with low resource and negligible funds, which is something entrepreneurs of today are unable to deal with.
Parry Kukreja is a leader in Business Management, and she is managing business since 2008 when she founded Chand Plastic Corporation dealing in Industrial Packaging. Parry Kukreja was born in a family of entrepreneurs. Her father had a business of Dry Fruit Trading, with a very high turnover. She used to indulged in business talks with her father routinely in her teenage years which exposed her to the nitty-gritty of the business, and its various aspects. In fact, her father was so sure, and used to tell everyone including his relatives that Parry Kukreja "will be a great business leader in the years to come".
Now, Parry Kukreja proved her father's words to be true in letter and spirit since she took those words as a challenge for her life, and now she is, successfully, managing her all the venture, and stays quite active in the fields of sales, production, and business relationship. and even she is master in her home.
COMPANY TIMELINE
Our Company History

2008 - Established Chand Plastic Corporation
Mr. Nikhil Kukreja, and Ms. Parry Kukreja established a trading firm, Chand Plastic Corporation, in the year 2008.

2011 - We Improved Ourselves
Since Demand for the product was huge and supply was enough to met the same, Chand Plastic Corporation started a Manufacturing Unit.

2014 - Founded Clara Petrochemicals
As the sales were increasing day by day, it was decided to spin off manufacturing unit, and so Clara Petrochemicals was founded.

2015 - Shifted to Bigger Factory
As the business grew exponentially, a 14700 square feet of land was bought, and factory was established.

2017 - Introduction of Mat Manufacturing
In 2017 a new manufacturing unit with Clara Petrochemicals, which was one of the first unit in the region.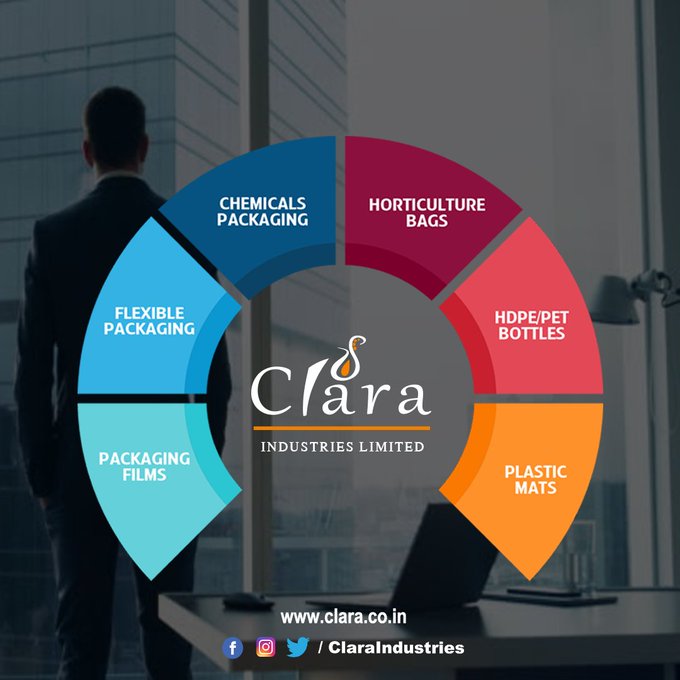 2021 - Clara Industries Limited
In 2021 Clara Petrochemicals had been taken over by the Clara Industries Limited, having Kukreja family as the Promoter, pursuant to a Business Transfer Agreement.
Request a Call Back
Call +91-8171884399